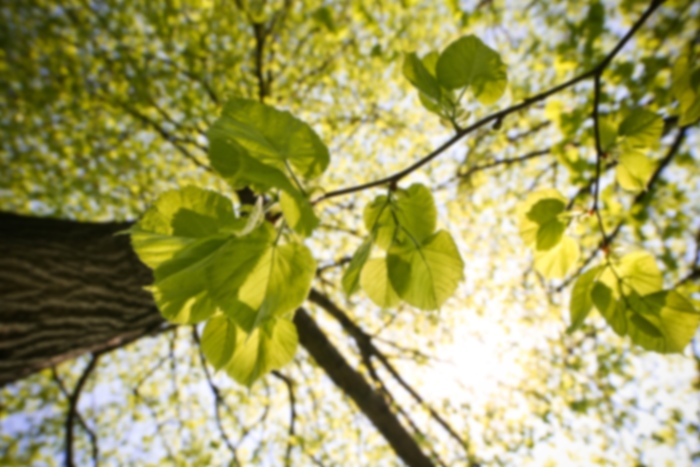 Corey Iqbal,
MD
Pediatric General Surgery
Corey W. Iqbal, MD, FAAP, FACS, is the medical director of Pediatric Surgery and Fetal Surgery at Overland Park Regional Medical Center. Dr. Iqbal is dually trained in Pediatric General Surgery and Fetal Surgery. Dr. Iqbal is a fellow of the American College of Surgeons and the American Academy of Pediatrics. He is board-certified and fellowship-trained in pediatric surgery and fellowship-trained in fetal surgery.
Dr. Iqbal received his training in general surgery at the Mayo Clinic and his pediatric surgery training at Children's Mercy. He received his fetal surgery training at the University of California-San Francisco, which is the birthplace of fetal surgery.
He has published more than 65 peer-reviewed publications, has specialized training in bioethics, and is a recognized expert in multiple areas of pediatric and fetal surgery including minimally invasive surgery, robotic surgery, chest wall deformities, pancreatic surgery, thyroid surgery, gastroesophageal reflux disease, congenital diaphragmatic hernia, congenital pulmonary airway malformations, and complications of twin pregnancies.
Care Philosophy
To provide high quality, compassionate healthcare in a caring, affordable, timely and accessible manner. Our doctors collaborate with patients, their physician colleagues and other healthcare professionals to help ensure each patient's individual healthcare needs are met.
AARP Medicare Complete through UnitedHealthcare HMO
Advantra Advantage (by Coventry) - HMO
Advantra Freedom (by Coventry) - PPO
Advantra Freedom Plus (by Coventry) - PPO
Aetna - HMO
Aetna - POS
Aetna - PPO
Aetna Better Health KS - HMO
Aetna HMO/PPO
Aetna
Allwell by HomeState Health - HMO
Allwell by Sunflower Health Plan - HMO
Ambetter by Home State Health Plan (MO) - EPO
Ambetter by Sunflower Health Plan (KS) - HMO
Beech Street/Viant (via Multi-Plan) - PPO
Blue Cross Blue Shield Of Kansas City
Blue Care - HMO
Blue Cross Blue Shield - Indemnity
Blue Medicare Advantage Access - PPO
Blue Medicare Advantage Complete - HMO
Blue Medicare Advantage Plus - HMO
Blue Medicare Essential - PPO
Care Improvement Plus/XL Health - RPPO
Cigna - HMO
Cigna - POS
Cigna - PPO
Cigna Connect - EPO
Cigna HealthSpring Advantage HMO
Cigna HealthSpring Preferred - HMO
Cigna SureFit - EPO
Cigna SureFit - PPO
Coventry - HMO
Coventry - POS
Coventry - PPO
Coventry One - PPO
Coventry Select - HMO
Evercare (by UnitedHealthcare) - PPO
First Health PPO
Freedom Network - PPO
Freedom Network Select - PPO
HMCC PHO
Home State Health Plan (MO) - HMO
Humana
Humana POS
Humana - PPO
Humana - Choice - PPO
Humana Gold Choice - PFFS
Humana Gold Plus HMO
Kansas Health Advantage - SNP
Missouri Care (MO) - HMO
MO Medicare Select/AllyAlign - SNP
Multiplan - PPO
NHC Advantage/AllyAlign - SNP
Preferred Care Blue - PPO
Preferred Health Professionals - PPO
Private Healthcare Systems - PPO
Savility - POS
Sunflower State Health Plan (KS) - HMO
Tricare Prime/HealthNet
United AARP - PPO
United Evercare - PPO
United Healthcare - HMO
United Healthcare - POS
United Healthcare - PPO
United Secure Horizons - PPO
UnitedHealth Community Plan (KS) - HMO
UnitedHealth Community Plan (MO) - HMO
WellCare - PPO (HCA Employees)
Worker's Compensation - Aetna
Worker's Compensation - CCO/Rockport
Worker's Compensation - Comp Results
Worker's Compensation - Corvel
Worker's Compensation - First Health
Worker's Compensation - Premier
Anorectal Malformations
Appendicitis
Arteriovenous Malformations
Ataxia-Telanglectasia (Louis-Bar's Syndrome)
Biliary Atresia
Branchial Cleft and Arch Anomalies
Bronchogenic Cysts
Capillary Malformations
Chest Wall Malformation
Choledochal Cysts
Combined Vascular Malformations
Conditions in Females
Conditions in Males
Congenital Diaphragmatic Hernias
Congenital Lobar Emphysema
Crohn's Disease
Cutaneous (Perineal) Fistula
Empyema and Lung Infections
Epidermolysis Bullosa
Esophageal and Airway Foreign Bodies
Esophageal Strictures
Fetal Care
Gallbladder Disease
Gastroesophageal Reflex Disease
Gastroschisis
Hemagiomas
Hepatic Tumors
Hepatoblastoma
Hepatocellular Carcinoma
Hereditary Hemorrhagic Telangiectasia - HHT
Hirschsprung's Disease
Hydrocele
Imperforate Anus Without Fistula
Inflammatory Bowel Disease
Inguinal Hernia
Intestinal Atresia and Stenosis
Intestinal Malrotation and Volvulus
Intussusception
Kasabach-Merritt Phenomenon
Kilppel-Trenaunay Syndrome
Lymphangiectasias
Lymphatic Malformations
Lymphedema
Maffucci's Syndrome
Meckel's Diverticulum
Morbid Clinically Severe Obesity
Necrotizing Enterocolitis
Neuroblastomas
Obesity
Omphalocele
Ovarian Tumors and Cysts
Patent Ductus Arteriosus
Pectus Carinatum
Pectus Excavatum
Pediatric Airway and Gastrointestinal Endoscopy
Pediatric Congenital Conditions
Pediatric Esophageal Disorders
Pediatric Gastrointestinal and Abdominal Surgery
Pediatric General Conditions
Pediatric Minimally Invasive Services
Pediatric Non-Cardiac Thoracic Surgery
Pediatric Surgical Care of Chest with Deformity
Pediatric Tumors
Pediatric Vascular Lesions
Perineal Fistula
Persistent Cioaca
Prenatal and Neonatal Surgical Care
Proteus Syndrome
Pyloric Stenosis
Rectal Atresia and Stenosis
Rectobladder Neck Fistula
Rectourethral Bulbar Fistula
Rectourethral Prostatic Fistula
Rhabdomyosarcoma
Skin Lesions
Soft Tissue Sarcomas
Sturge-Weber Syndrome
Syndromes Associates with Vascular Lesions
Teratomas
Thyroglossal Duct Cysts and Sinuses
Tracheoesophageal Fistula and Esophageal Atresia
Ulcerative Colitis
Umbilical Hernia
Undescended Testis
Vaginal Fistula
Vascular Malformations
Venous Malformations
Vestibular Fistula
Wilms Tumors
AARP Medicare Complete through UnitedHealthcare HMO
Advantra Advantage (by Coventry) - HMO
Advantra Freedom (by Coventry) - PPO
Advantra Freedom Plus (by Coventry) - PPO
Aetna - HMO
Aetna - POS
Aetna - PPO
Aetna Better Health KS - HMO
Aetna HMO/PPO
Aetna
Allwell by HomeState Health - HMO
Allwell by Sunflower Health Plan - HMO
Ambetter by Home State Health Plan (MO) - EPO
Ambetter by Sunflower Health Plan (KS) - HMO
Beech Street/Viant (via Multi-Plan) - PPO
Blue Cross Blue Shield Of Kansas City
Blue Care - HMO
Blue Cross Blue Shield - Indemnity
Blue Medicare Advantage Access - PPO
Blue Medicare Advantage Complete - HMO
Blue Medicare Advantage Plus - HMO
Blue Medicare Essential - PPO
Care Improvement Plus/XL Health - RPPO
Cigna - HMO
Cigna - POS
Cigna - PPO
Cigna Connect - EPO
Cigna HealthSpring Advantage HMO
Cigna HealthSpring Preferred - HMO
Cigna SureFit - EPO
Cigna SureFit - PPO
Coventry - HMO
Coventry - POS
Coventry - PPO
Coventry One - PPO
Coventry Select - HMO
Evercare (by UnitedHealthcare) - PPO
First Health PPO
Freedom Network - PPO
Freedom Network Select - PPO
HMCC PHO
Home State Health Plan (MO) - HMO
Humana
Humana POS
Humana - PPO
Humana - Choice - PPO
Humana Gold Choice - PFFS
Humana Gold Plus HMO
Kansas Health Advantage - SNP
Missouri Care (MO) - HMO
MO Medicare Select/AllyAlign - SNP
Multiplan - PPO
NHC Advantage/AllyAlign - SNP
Preferred Care Blue - PPO
Preferred Health Professionals - PPO
Private Healthcare Systems - PPO
Savility - POS
Sunflower State Health Plan (KS) - HMO
Tricare Prime/HealthNet
United AARP - PPO
United Evercare - PPO
United Healthcare - HMO
United Healthcare - POS
United Healthcare - PPO
United Secure Horizons - PPO
UnitedHealth Community Plan (KS) - HMO
UnitedHealth Community Plan (MO) - HMO
WellCare - PPO (HCA Employees)
Worker's Compensation - Aetna
Worker's Compensation - CCO/Rockport
Worker's Compensation - Comp Results
Worker's Compensation - Corvel
Worker's Compensation - First Health
Worker's Compensation - Premier
Anorectal Malformations
Appendicitis
Arteriovenous Malformations
Ataxia-Telanglectasia (Louis-Bar's Syndrome)
Biliary Atresia
Branchial Cleft and Arch Anomalies
Bronchogenic Cysts
Capillary Malformations
Chest Wall Malformation
Choledochal Cysts
Combined Vascular Malformations
Conditions in Females
Conditions in Males
Congenital Diaphragmatic Hernias
Congenital Lobar Emphysema
Crohn's Disease
Cutaneous (Perineal) Fistula
Empyema and Lung Infections
Epidermolysis Bullosa
Esophageal and Airway Foreign Bodies
Esophageal Strictures
Fetal Care
Gallbladder Disease
Gastroesophageal Reflex Disease
Gastroschisis
Hemagiomas
Hepatic Tumors
Hepatoblastoma
Hepatocellular Carcinoma
Hereditary Hemorrhagic Telangiectasia - HHT
Hirschsprung's Disease
Hydrocele
Imperforate Anus Without Fistula
Inflammatory Bowel Disease
Inguinal Hernia
Intestinal Atresia and Stenosis
Intestinal Malrotation and Volvulus
Intussusception
Kasabach-Merritt Phenomenon
Kilppel-Trenaunay Syndrome
Lymphangiectasias
Lymphatic Malformations
Lymphedema
Maffucci's Syndrome
Meckel's Diverticulum
Morbid Clinically Severe Obesity
Necrotizing Enterocolitis
Neuroblastomas
Obesity
Omphalocele
Ovarian Tumors and Cysts
Patent Ductus Arteriosus
Pectus Carinatum
Pectus Excavatum
Pediatric Airway and Gastrointestinal Endoscopy
Pediatric Congenital Conditions
Pediatric Esophageal Disorders
Pediatric Gastrointestinal and Abdominal Surgery
Pediatric General Conditions
Pediatric Minimally Invasive Services
Pediatric Non-Cardiac Thoracic Surgery
Pediatric Surgical Care of Chest with Deformity
Pediatric Tumors
Pediatric Vascular Lesions
Perineal Fistula
Persistent Cioaca
Prenatal and Neonatal Surgical Care
Proteus Syndrome
Pyloric Stenosis
Rectal Atresia and Stenosis
Rectobladder Neck Fistula
Rectourethral Bulbar Fistula
Rectourethral Prostatic Fistula
Rhabdomyosarcoma
Skin Lesions
Soft Tissue Sarcomas
Sturge-Weber Syndrome
Syndromes Associates with Vascular Lesions
Teratomas
Thyroglossal Duct Cysts and Sinuses
Tracheoesophageal Fistula and Esophageal Atresia
Ulcerative Colitis
Umbilical Hernia
Undescended Testis
Vaginal Fistula
Vascular Malformations
Venous Malformations
Vestibular Fistula
Wilms Tumors
Accepts most insurance. Contact your insurance provider for coverage information
Anorectal Malformations
Appendicitis
Arteriovenous Malformations
Ataxia-Telanglectasia (Louis-Bar's Syndrome)
Biliary Atresia
Branchial Cleft and Arch Anomalies
Bronchogenic Cysts
Capillary Malformations
Chest Wall Malformation
Choledochal Cysts
Combined Vascular Malformations
Conditions in Females
Conditions in Males
Congenital Diaphragmatic Hernias
Congenital Lobar Emphysema
Crohn's Disease
Cutaneous (Perineal) Fistula
Empyema and Lung Infections
Epidermolysis Bullosa
Esophageal and Airway Foreign Bodies
Esophageal Strictures
Fetal Care
Gallbladder Disease
Gastroesophageal Reflex Disease
Gastroschisis
Hemagiomas
Hepatic Tumors
Hepatoblastoma
Hepatocellular Carcinoma
Hereditary Hemorrhagic Telangiectasia - HHT
Hirschsprung's Disease
Hydrocele
Imperforate Anus Without Fistula
Inflammatory Bowel Disease
Inguinal Hernia
Intestinal Atresia and Stenosis
Intestinal Malrotation and Volvulus
Intussusception
Kasabach-Merritt Phenomenon
Kilppel-Trenaunay Syndrome
Lymphangiectasias
Lymphatic Malformations
Lymphedema
Maffucci's Syndrome
Meckel's Diverticulum
Morbid Clinically Severe Obesity
Necrotizing Enterocolitis
Neuroblastomas
Obesity
Omphalocele
Ovarian Tumors and Cysts
Patent Ductus Arteriosus
Pectus Carinatum
Pectus Excavatum
Pediatric Airway and Gastrointestinal Endoscopy
Pediatric Congenital Conditions
Pediatric Esophageal Disorders
Pediatric Gastrointestinal and Abdominal Surgery
Pediatric General Conditions
Pediatric Minimally Invasive Services
Pediatric Non-Cardiac Thoracic Surgery
Pediatric Surgical Care of Chest with Deformity
Pediatric Tumors
Pediatric Vascular Lesions
Perineal Fistula
Persistent Cioaca
Prenatal and Neonatal Surgical Care
Proteus Syndrome
Pyloric Stenosis
Rectal Atresia and Stenosis
Rectobladder Neck Fistula
Rectourethral Bulbar Fistula
Rectourethral Prostatic Fistula
Rhabdomyosarcoma
Skin Lesions
Soft Tissue Sarcomas
Sturge-Weber Syndrome
Syndromes Associates with Vascular Lesions
Teratomas
Thyroglossal Duct Cysts and Sinuses
Tracheoesophageal Fistula and Esophageal Atresia
Ulcerative Colitis
Umbilical Hernia
Undescended Testis
Vaginal Fistula
Vascular Malformations
Venous Malformations
Vestibular Fistula
Wilms Tumors